Britain's Jake Dennis topped the times in the first of two days of Formula 3 European Championship testing at Imola that herald the end of the series' long autumn break.
The Carlin-run F3 rookie, who is yet to win a race in the category, pipped Mucke Motorsport driver Lucas Auer with just three minutes remaining to edge out the Austrian by 0.027 seconds.
Auer in turn had only just leapfrogged Max Verstappen – just four days after starring in Japanese Grand Prix free practice with his new Formula 1 team Toro Rosso, the Dutchman headed the order for most of the day at Imola.
Verstappen's Van Amersfoort Racing machine was four tenths clear of the field in the morning session, with team-mate Gustavo Menezes going third on the final lap, but the team appeared to be playing a more conservative game in the afternoon.
Likewise, Prema Powerteam worked to a preordained programme in the morning, with none of its four cars completing more than 26 laps. The team's championship leader, Lotus F1 junior Esteban Ocon, went fifth fastest in the afternoon session.
Dennis's Carlin team-mate Jordan King was second fastest in the morning, but the Brit completed only eight laps in the afternoon before he crashed at the exit of Tamburello.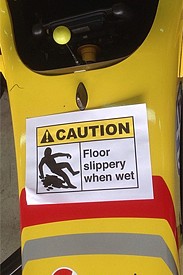 A raft of newcomers – including the returns of Will Buller with Signature and Nick Cassidy with T-Sport – joined the field to expand it to 28 ahead of the coming weekend's three races.
Fortec Motorsport is running its British F3 champion Martin Cao, while 16-year-old Brazilian F3 newcomer Sergio Sette Camara is also on a one-off, with EuroInternational.
German Nicolas Pohler is stepping up from Team West-Tec's Euroformula Open team to its F3 squad for the test, although Andy Chang reclaims the seat for the race weekend.
Carlin's Tom Blomqvist will expand the field to 29 for Wednesday's running: the Anglo-Swede was due to head to Heathrow airport on Monday with his Jagonya Ayam stablemates Antonio Giovinazzi and Sean Gelael, only for a fall on a slippery floor to divert him to hospital with mild concussion.
But the grid will drop back to 28 for the race weekend: Marvin Kirchhofer and Motopark are running the two test days in preparation for the team's F3 race return at Hockenheim next week, but Kirchhofer has clashing GP3 commitments at Sochi.
Combined testing times:

Pos  Driver               Team/Car                            Time       Gap
 1.  Jake Dennis          Carlin Dallara-VW                   1m36.808s
 2.  Lucas Auer           Mucke Dallara-Mercedes              1m36.835s  +0.027s
 3.  Max Verstappen       Van Amersfoort Dallara-VW           1m36.874s  +0.066s
 4.  Felix Rosenqvist     Mucke Dallara-Mercedes              1m37.007s  +0.199s
 5.  Esteban Ocon         Prema Dallara-Mercedes              1m37.093s  +0.285s
 6.  Antonio Giovinazzi   Carlin Dallara-VW                   1m37.316s  +0.508s
 7.  Jordan King          Carlin Dallara-VW                   1m37.351s  +0.543s
 8.  Gustavo Menezes      Van Amersfoort Dallara-VW           1m37.450s  +0.642s
 9.  Nick Cassidy         T-Sport Dallara-NBE                 1m37.498s  +0.690s
10.  Felix Serralles      West-Tec Dallara-Mercedes           1m37.504s  +0.696s
11.  Antonio Fuoco        Prema Dallara-Mercedes              1m37.605s  +0.797s
12.  Tatiana Calderon     Zeller (Mucke) Dallara-Mercedes     1m37.648s  +0.840s
13.  Will Buller          Signature Dallara-VW                1m37.704s  +0.896s
14.  Sean Gelael          Carlin Dallara-VW                   1m37.721s  +0.913s
15.  Marvin Kirchhofer    Motopark Dallara-VW                 1m37.750s  +0.942s
16.  Alexander Toril      T-Sport Dallara-NBE                 1m37.759s  +0.951s
17.  Dennis van de Laar   Prema Dallara-Mercedes              1m37.852s  +1.044s
18.  Spike Goddard        T-Sport Dallara-NBE                 1m37.963s  +1.155s
19.  Roy Nissany          Mucke Dallara-Mercedes              1m38.051s  +1.243s
20.  Nicholas Latifi      Prema Dallara-Mercedes              1m38.086s  +1.278s
21.  Ed Jones             Carlin Dallara-VW                   1m38.112s  +1.304s
22.  Jules Szymkowiak     Van Amersfoort Dallara-VW           1m38.160s  +1.352s
23.  Santino Ferrucci     Fortec Dallara-Mercedes             1m38.532s  +1.724s
24.  Michele Beretta      EuroInternational Dallara-Mercedes  1m38.615s  +1.807s
25.  Nicolas Pohler       West-Tec Dallara-Mercedes           1m39.059s  +2.251s
26.  Martin Cao           Fortec Dallara-Mercedes             1m39.152s  +2.344s
27.  Sergio Sette Camara  EuroInternational Dallara-Mercedes  1m39.324s  +2.516s
28.  Sandro Zeller        Zeller Dallara-Mercedes             1m39.324s  +2.516s