Formula Renault 3.5 champion Robin Frijns will make his GP2 race debut in Bahrain this weekend with Hilmer Motorsport.
The Sauber Formula 1 reserve driver, who tested with Trident and Russian Time in pre-season, missed out on a drive for the season opener in Malaysia due to a lack of budget.
However, he has landed what is currently a one-off deal with new team Hilmer for this weekend's Bahrain Grand Prix support races.
"I'm happy that I get to race again," Frijns told AUTOSPORT. "To be driving in Bahrain is good news for me.
"The team had a seat free so they called me. At the moment the deal is just for Bahrain.
"It always depends on the money. If I want to do the rest of the season we have to work and we know it."
Frijns admitted that he will have to be realistic with his expectations for his debut in the category, but he is hopeful that he can challenge for points.
"I'm not going to a race weekend to finish at the back," he said. "If you are realistic, everything is new to me in GP2, and it's a new team, so if I can fight for points I will be quite happy.
"I need more time in the car of course, and you only get 30 minutes practice before you are straight into qualifying.
"That is quite harsh but it's the same for everyone. I don't have experience of that, but I just need to learn a lot in the time I have and hopefully we will be OK."
Hilmer scored points on its GP2 debut in Malaysia with Conor Daly, who had a one-off deal for that weekend.
AUTOSPORT says
Glenn Freeman, news editor (@glenn_autosport)
Robin Frijns will experience something he is not used to when he makes his GP2 debut this weekend: going to a race not expecting to fight for victory.
But that's not a huge problem, because those looking on shouldn't expect that of him either.
For a driver who has won significant single-seater championships for the past three of his four seasons of car racing, it will take a bit of mental readjustment to join the GP2 field this weekend on the back foot.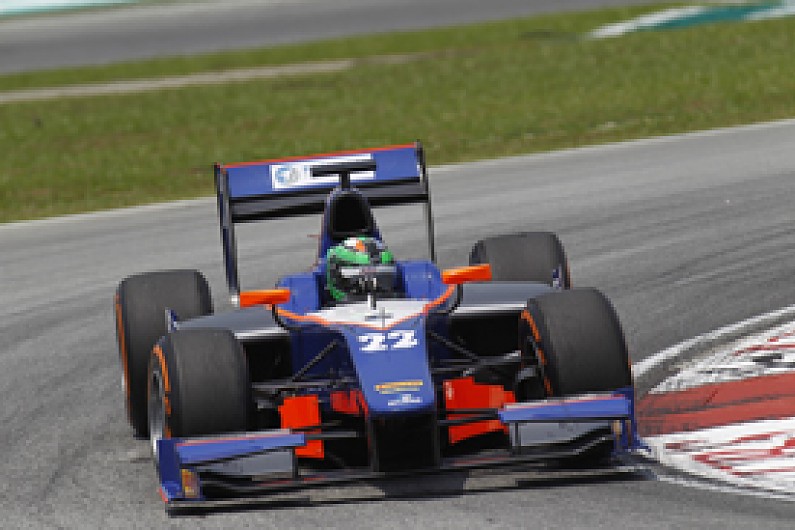 Drivers and their management often have to weigh up the pros and cons in a situation like this. When your CV is glittering with success, how much damage could a drive with a team that is not an out-and-out frontrunner do to your reputation?
This will almost certainly have gone through the minds of those in the Frijns camp. But in this case, taking a GP2 drive with new-for-2013 outfit Hilmer is still likely to be a wise call.
Those who matter will take note of his lack of experience and the level of the team when judging his performances. Plus, rookies are not expected to excel in GP2.
On top of that, he gets to learn more 'Formula 1' tracks, race with Pirelli tyres for the first time, and gets to spend some time with Sauber on a grand prix weekend.
In this case, the pros comfortably outweigh the cons.