Ferrari Formula 1 reserve driver and 2016 GP2 runner-up Antonio Giovinazzi has confirmed he will not race this year.
Giovinazzi, who had his first day of testing a contemporary F1 car for the Sauber team at Barcelona on Tuesday standing in for the injured Pascal Wehrlein, will focus on his Ferrari role.
But Giovinazzi will ensure he is race fit and able to step into a race seat somewhere should the opportunity arise.
Asked if he would race anywhere this year, he replied: "No, for now I am the third driver.
"I will do a lot in the simulator, I will follow the race weekends in F1 and see what happens.
"It will be more tough than all the years I did in my career, to be in the paddock will be quite different, less adrenaline.
"So far my job is reserve driver in Ferrari, and if Ferrari decided to put me in some team or [give me] something to do, I need to be ready every time."
Giovinazzi's maiden F1 running came in a 2015 Ferrari at Fiorano earlier this month.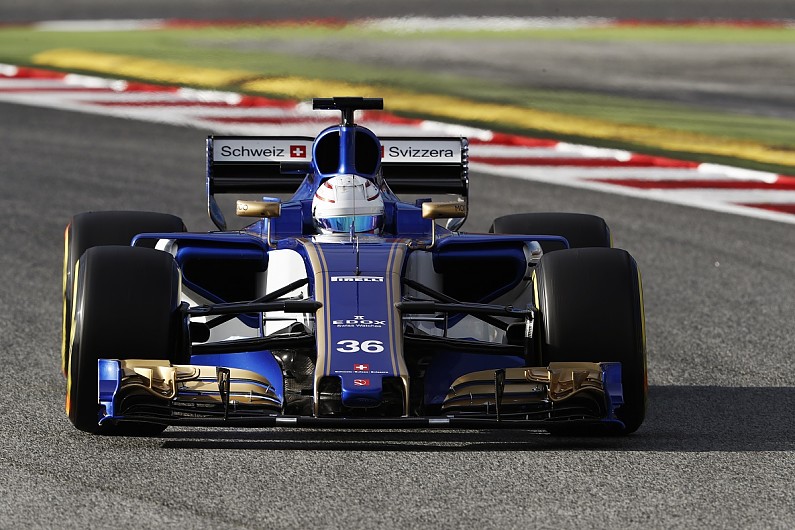 The Italian called his first experience of a contemporary F1 car with Sauber a "really special day".
He lost most of the morning session to an engine problem, but completed a total of 67 laps and ended the day ninth fastest with a time 3.657 seconds off pacesetter Kimi Raikkonen.
Giovinazzi admitted the first day was physically tough.
"The first official test is always really hard," he said.
"I remember last year when I tested in GP2, you need to train a lot, but when you jump in the car it's always different thing.
"With the new tyres, for the neck it was quite hard.
"What I saw today is F1 is quite a difficult car, with all the functions in the steering wheel.
"The simulator is also really good to learn these things, and be ready when they want to put me in a car."