Lando Norris says McLaren will need to consider Williams in its strategy planning heading into each race through 2020, believing the team is now within the midfield battle.
Williams spent the entirety of the 2019 season languishing at the back of the field as it failed to compete with the other midfield teams, scoring just one point all year.
An improved showing through pre-season testing has boosted Williams' prospects for 2020, although George Russell warned the team would still be the slowest on the grid.
Asked by Autosport about the midfield battle entering into the abortive Australian Grand Prix, Norris said McLaren now had to factor Williams into its considerations.
"I think Williams are much closer. They're within the battle, basically, so we need to think about them," Norris said.
"It's not like we don't have to include them on our strategy, or choose when to pit around them.
"Now we have to include them, and we're going to be racing them. It's not going to be easy to pass them.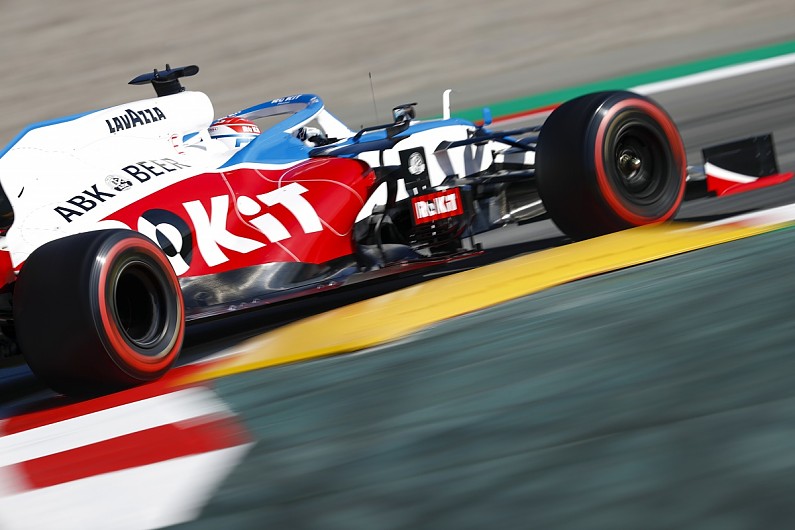 "We just have to be a bit more aware there's another team now involved.
"Apart from that, I think it's not too dissimilar to how it was last year."
Norris said he believed Racing Point was currently leading the midfield teams after opting to follow the design lead of Mercedes' title-winning 2019 car, but was unsure how big the gap was.
"It's hard to say. From pre-season testing, straight from the off, they looked very competitive," Norris said.
"They just have a car which performs well everywhere. I think they're just going to start all the weekends off very well.
"It's difficult to know how much they were showing what they could do and so on, or how much they started showing maybe too much, so then they held back more towards the end.
"They're either going to be a long way ahead, or they're within the battle, or maybe just in front. I'm not too sure.
"Compared to last year, they've taken a big step forward, but it's obviously clear why."